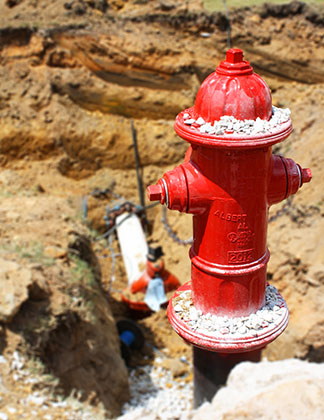 Southern Engineering Solutions is a Civil and Environmental Engineering Firm that provides consulting engineering and materials testing services to both private and municipal entities. Southern Engineering Solutions, formerly DMD Engineers founded in 2004, draws from the experience of civil engineers, materials testing staff, office administration and related support personnel. Southern Engineering Solutions is proud to provide engineering services in Alabama, Florida, Georgia, Louisiana, Tennessee, and South Carolina, as well as materials testing services in both Alabama and Florida.
Mr. Troy Hudson, P.E., with over twenty years of experience, serves as President and brings energetic leadership to the firm's day-to-day operations. Mr. Russell Holland, P.E., as Vice President and a fifteen year accomplished consultant, provides civil, environmental, and construction design services. Mr. Paul Darnell, P.E., Senior Principal, continues to provide consulting engineering services and technical consultation as he has for over forty years.
With over 75 years of combined experience, the Southern Engineering Solutions team has been afforded the opportunity to work with numerous clients, governmental agencies, and contractors on a diverse variety of projects and strives to continue to be known as a leader in providing reliable and quality consulting engineering and materials testing services.